Overview
Like institutions, wealthy families have the long-term capital to invest in traditional and alternative assets. Unlike institutions, wealthy families are constrained by taxes, legacy investments, restricted stock, or concentrated exposures elsewhere. Sentinel Trust built its investment platform to address these unique needs of wealthy families.
Each family is served by a Senior Investment Advisor who designs an asset allocation and oversees implementation and monitoring in conjunction with the overall wealth plan. We structure investment activities with a multigenerational perspective, recognizing the different risk tolerances, return objectives, and tax postures of each family member or trust beneficiary.
Wealthy families also often have significant business interests, investment positions, or managers that they wish to retain. Sentinel Trust customizes the portfolio with appropriate recognition of these matters to reduce concentration and risk.
We offer a full suite of traditional and alternative investments, including fixed income, domestic and international equities, private equity, and hedge funds. Our capabilities extend to management of family-specific assets like real estate, oil and gas, and closely held businesses. We can accommodate preferences for socially responsible and impact investments.
Tax Efficiency
We think about tax in everything we do. Our equity strategies include daily tax loss harvesting, and municipal bonds form the bulk of clients' fixed income exposure to capture tax-free interest. Low-basis assets are analyzed for use in philanthropy or estate planning. Hedge funds, notorious for generating short-term capital gains, are judged on an after-tax basis. We prefer private equity opportunities where the value realization will be taxed as a long-term capital gain rather than ordinary income.
Investment advisors develop asset allocations based on expected after-tax returns of each asset class. We take a holistic view of the family balance sheet and place tax-inefficient assets in tax-deferred accounts or entities subject to lower tax.
Diversification
Families make money by concentrating resources. They keep it by diversifying risk. Sentinel Trust considers diversification across asset classes, securities, and managers. Investment advisors tailor portfolios to a family's need for liquidity and income as well as their capacity for risk.
Access and Scale
By pooling together clients' assets, we are able to access institutional-quality traditional investment managers and alternative investment managers, otherwise closed to new or individual investors.
Implementation and Monitoring
Our investment advisors oversee the implementation process using Sentinel Trust-managed strategies in concert with client-directed managers. Our goal is to minimize tax and transaction costs. Tactical tilts in the portfolio reflect our Chief Investment Officer's macroeconomic views and short-term market expectations.
We meet regularly to assess performance and portfolio positioning in a clear, comprehensive way. Investment advisors and relationship officers work collaboratively to ensure that the portfolio is always appropriate for a family's changing needs.
INSIGHTS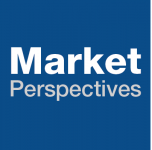 Following February's market gyrations, which saw inflation fears exacerbated by the unwinding of ill-fated short-volatility strategies, March promised to be a month of rest and recovery as global growth was plateauing at a high level and the monthly employment report presented a remarkable combination of strong employment growth, higher workforce participation and little sign of wage pressures. In addition, North Korea tensions eased while NAFTA and South Korean trade talks advanced smartly.
Share
POSTED IN: Market Perspectives
TAGGED: Bonds, China, Domestic Equities, Economy, Federal Reserve Board, Forecasting, Inflation, Interest Rates, International Equities, NAFTA, Predictions, Private Equity, Treasury