Overview
Helen manages hedge fund exposure for Sentinel Trust's clients. She sources, evaluates, and monitors a wide range of hedge fund strategies, including long/short equity, activist, global macro, relative value, and distressed/event driven.
She began her career with Nestle China. Prior to joining Sentinel Trust, she was a consultant with a global consulting firm working on issues involving forensic accounting, business valuation, damage analysis, and intellectual property infringement for both large corporations and capital management firms.
Helen is a thought leader in the area of hedge fund management and research, frequenting national and international conferences.
Professional Background:
Senior Consultant, FTI Consulting, Inc., Houston, TX (2005–2011) – Conducted complex financial analyses in the areas of forensic accounting, the Foreign Corrupt Practices Act (FCPA), valuation, damage analysis, and intellectual property infringement litigation.
Investment Analyst, MLK Capital Management, Houston, TX (2003–2004) – Constructed quantitative models for back-testing various trading signals.
Development Analyst, Tricon China Ltd. (now Yum! Brands China), Shanghai, China (1999–2001) – Performed analyses for the company's capital investments in China.
Marketing Specialist, Nestle China Co., Ltd., Shanghai, China (1997–1999) – Planned and executed marketing activities in China for Nestle products.
Professional Organizations:
Chartered Alternative Investment Analyst Association, Member
American Institute of Certified Public Accountants, Member
CFA Society of Houston, Member
INSIGHTS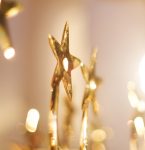 HOUSTON, Dec 20, 2018 — Sentinel Trust Company, LBA, one of the nation's leading boutique wealth management firms and multi-family offices, is pleased to announce senior officer promotions: Dennis A. Montz, MBA, CFA, CAIA is promoted to Managing Director, Director of Private Investments. Helen Qu, MBA, CFA, CPA, CAIA is promoted to Senior Vice President,…